Anthology
SONJA KRISTINA :: ANTHOLOGY To be Released on October 6, 2017.
THE RIGHT HONOURABLE RECORDING COMPANY LTD
This is the FIRST collection of her solo works and draws on recordings from her varied solo albums, along with rare and NEWLY RECORDED EXCLUSIVE TRACKS.
This Anthology has been personally compiled by Sonja, with custom cover art and her personal liner notes.
Sonja will be on tour both as a solo artist and with Curved Air as it builds up to its 50th anniversary year.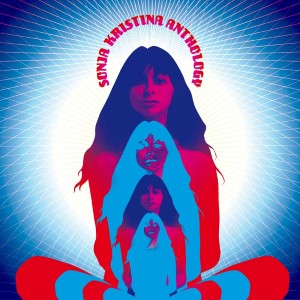 Cherry Red Records
TRACK LISTING
DISC ONE
1. FRANK MILLS
2. IF THIS WAS LOVE
3. THE PASSION
4. BABY SONG
5. FULL TIME WOMAN
6. MAN HE COLOUR
7. ONE TO ONE
8. MELINDA (MORE OR LESS)
9. THIS IS NOT A SANCTUARY
10. ANGEL
11. C'EST LA VIE
DISC TWO
1. DEVIL MAY CARE
2. ANNA
3. BUCCANEER
4. ROLLERCOASTER
5. SAN TROPEZ
6. I DON'T BELIEVE A WORD
7. STREET RUN
8. O FORTUNA
9. LOVE CHILD
10. CITADEL
---